Buffalo, NY: Come for the Wings, Stay for the Sports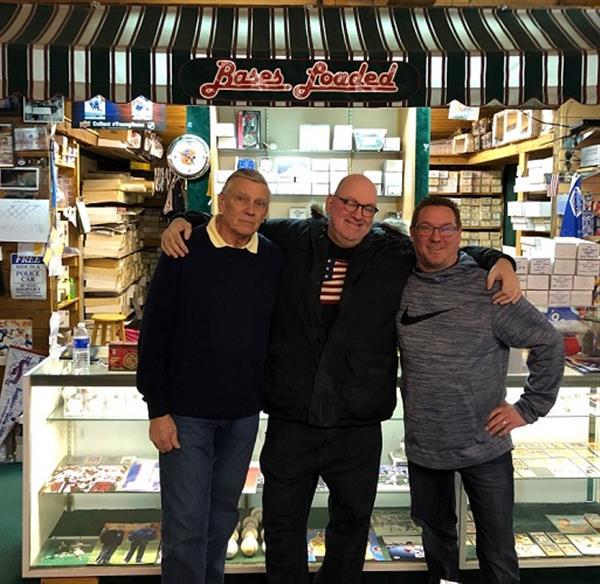 I recently visited the sports hotbed of Buffalo, NY. I may have frozen my butt off, but it was worth it.
I was joined by Lelands' chief football expert Carl Lamendola who has arguably the finest football card collection in the hobby. Carl showed me around and took me to Mulberry's Italian Restaurant for dinner, where I enjoyed a stuffed veal chop, which has always been a favorite.

I also had the pleasure of visiting one of the nicest stores I have seen in years (sadly, a dying breed). When in the area be sure to visit Bases Loaded Sports Collectibles in Cheektowaga, New York. Father and son proprietors Paul and Jeff sold us what is considered locally to be the rarest AFL program of all time, though it's kind of like Star Trek's Chekhov claiming that something Russian is superior. It features the 1961 Buffalo Bills of the AFL vs the Hamilton Tigers-Cats of the CFL. Only a few thousand attended this night exhibition game and only a few of these programs are known to exist. The CFL won and they have not held an exhibition game since!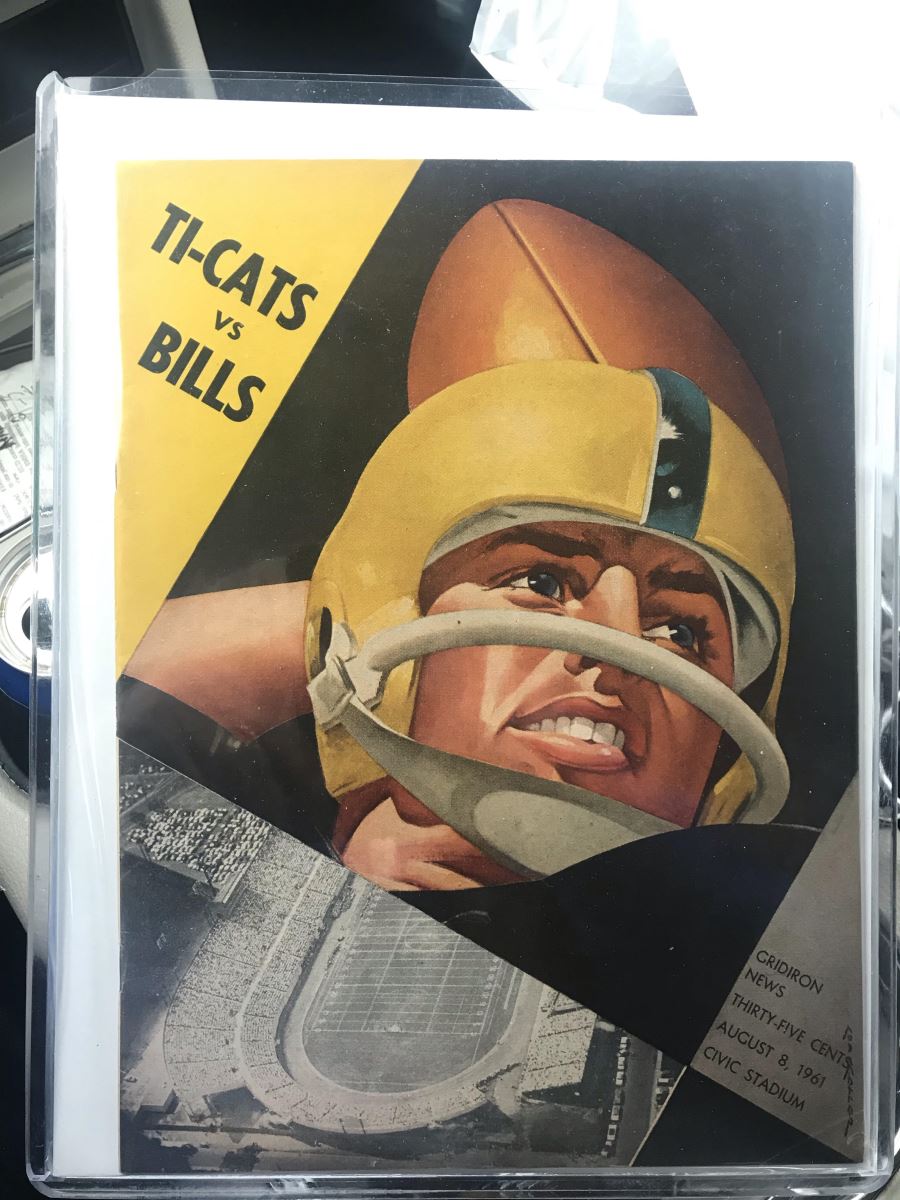 I also found a unique photo of the 1867 Buffalo Mounted Albumen, only the second professional team in Buffalo's history. You will be able to find this incredible photo in our 2019 Spring Classic Auction.
Joshua Leland Evans
Founding Partner & Chairman
Lelands.com