World Record Results
Lelands. For the Most Important Collections in the Hobby.
Experienced Sellers Choose Lelands
Sports Cards, Memorabilia and Non-Sports Cards

Knowledgeable sports memorabilia and card collectors and sellers know that Lelands knowledge and vast experience are unmatched in the hobby.

As the premier appraisers and auctioneers in the hobby, serious-minded sellers come to Lelands first, relying on us for prompt and precise in-house authentication, and to provide current and potential future value range.
We Maximize Closing Prices
Buyers Trust and Rely on Lelands Auctions

Lelands unrivaled longevity and success selling the most important and desired sports pieces, has kept Lelands at the pinnacle of the sports memorabilia and vintage cards hobby.

Serious collectors rely on our ability to discover important collections and trust our informed view. As a result, Lelands delivers the right buyers and is better positioned than any other auction house to maximize potential value for sellers.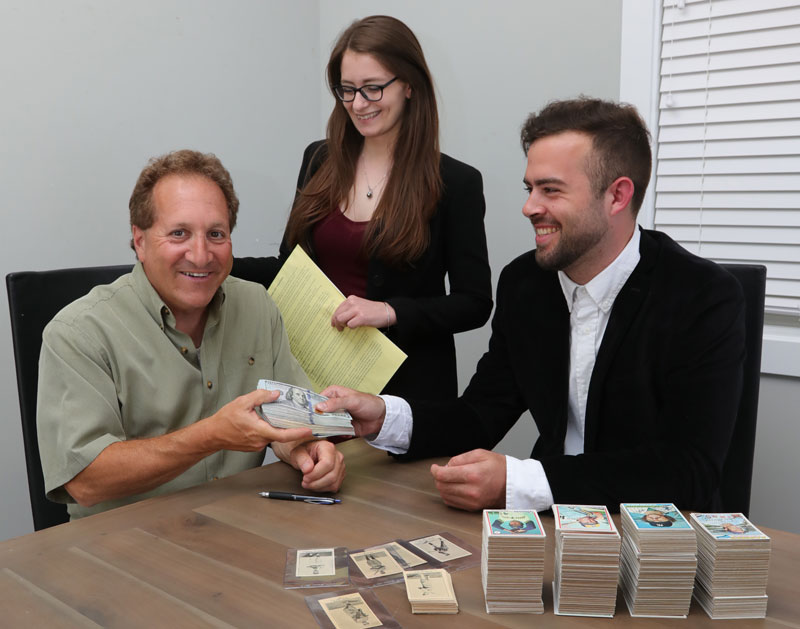 Meeting Your Needs
Consignment, Cash Advance or Outright Purchase

We understand that selling needs vary, so we provide options and suggest the best avenue to meet selling objectives.

Based on a seller's circumstances, we may recommend an outright purchase, consignment for private placement, or consign for one of our important auctions. In the event of consignment, cash advances may be available.