The 2019 Winter Classic: Dimaggio, Orr, Steelers and More!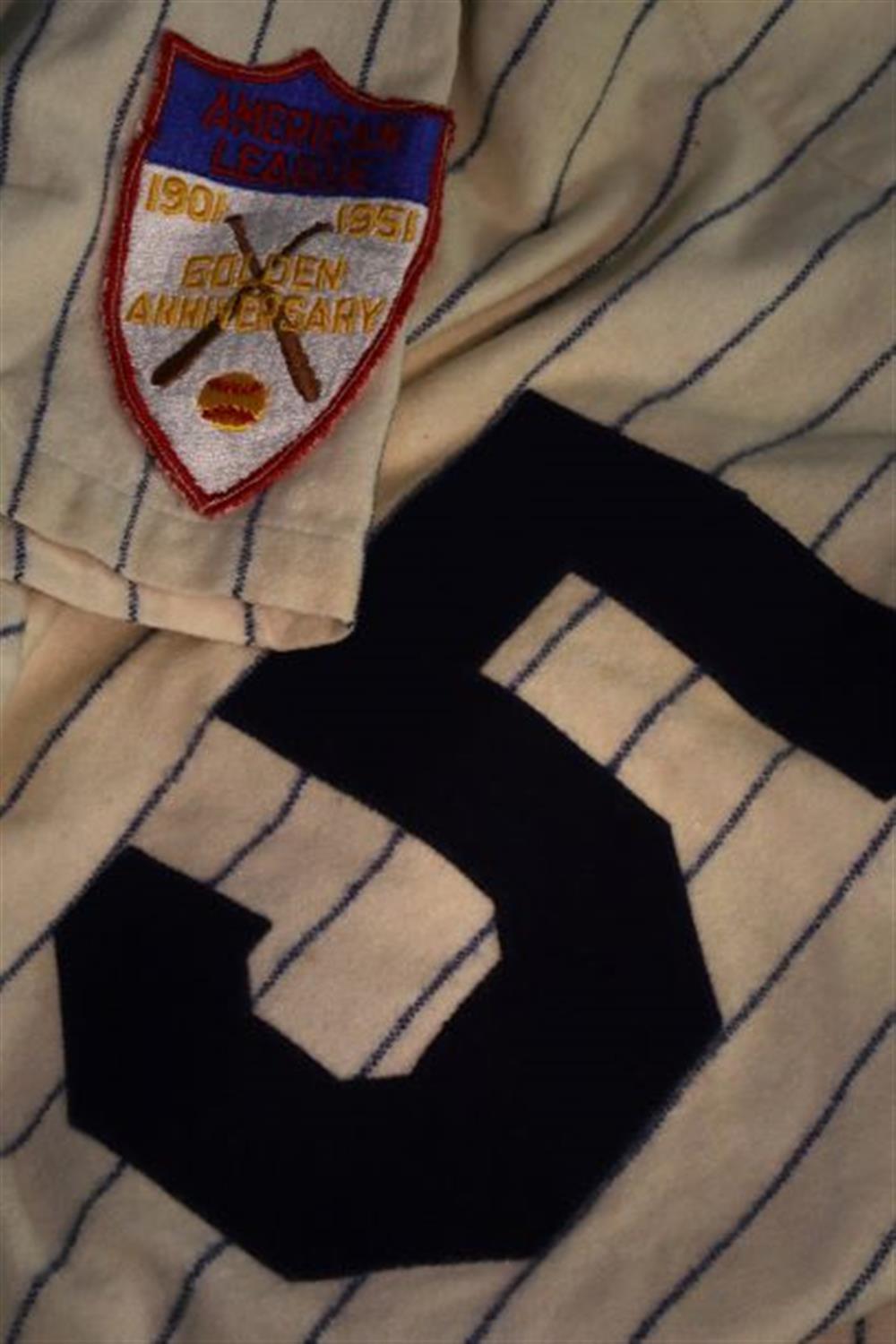 A Joe DiMaggio 1950-51 Yankees game-worn uniform photo-matched to six games including two home run games and a Bobby Orr 1966 Topps USA Test #35 PSA Mint 9 – the world's most valuable hockey card – headline the Lelands Winter 2019 Classic Auction, which opens for bidding today and runs through Feb. 1.
One of the most elusive Live Ball era flannels, DiMaggio gamers in any condition are incredibly rare because it was routine for MLB teams to bequeath their uniforms after the season ended, for use by their minor league affiliates. DiMaggio wore the uniform being offered for two of his home runs during the 1950 championship season, including his first that year.
The Orr 1966 Topps USA Test #35 PSA Mint 9 is the highest-graded Orr rookie card ever. To test U.S. interest in hockey prior to the NHL expanding from six to 12 teams for the 1967-68 season, Topps released a "TEST" extremely limited issue of its 1966-67 hockey cards to the California market. The Orr #35 from this TEST set is the apex of the set and likely the most sought-after hockey card in existence.
The Lelands.com auction also fields a fantastic lineup of pro football game-used jerseys highlighted by a sensational Pittsburgh Steelers collection directly from the team's archive, headlined by a Jerome Bettis 2000 game-worn "touchdown" jersey. A portion of the proceeds from the sale of Steelers Archive Jerseys will be donated to the Chuck Noll Foundation for Brain Injury Research.
Additional one-of-a-kind gridiron collectibles up for auction include the 1968 original bronze commissioned by the NFL for the "Walter Payton NFL Man of the Year Award" created by Daniel Schwartz, a 1958-59 Lou Groza game-worn Browns jersey, Tom Hutchinson's 1964 Browns championship ring, a 1981 Lawrence Taylor Giants game-worn, photo-matched "rookie" jersey, a Lynn Swann 1980 Steelers game-used jersey and Le'Veon Bell's jersey from when he scored his first career NFL touchdown in 2013. The Swann and Bell jerseys are not from the Steelers Archive.
The Lelands Winter Classic Auction also features the Cy Young Awards won by Denny McLain (1969) and Gaylord Perry (his second one in 1978), the ball from Jose Bautista's epic bat flip homer in the 2015 ALDS, a 1948 Leaf complete set with all variations and PSA Graded, a 1952 Topps #311 Mickey Mantle PSA Graded Rookie, the greatest 1967 Topps Baseball Beckett graded set, a 1946 Jackie Robinson Minor League debut ticket stub, key documents from the life and times of Babe Ruth, including several of his income tax returns and a 1942 check written to the Yankees, as well as the earliest piece of Lou Gehrig game-used memorabilia: a football from the 1920 season when he was a star fullback in high school.
Other terrific baseball items up for bid include Jim Palmer's 1977 Rawlings Gold Glove Award, a 1972 Athletics World Series "Owners Trophy," a Babe Ruth, Roger Maris and Hank Aaron signed ball, a 1937 Hank Greenberg Tigers game-used and team-signed bat, a 1924 Babe Ruth barnstorming real photo postcard, a 1923 Yankee Stadium inauguration program, Paul Waner's 1952 Hall of Fame Induction Plaque, a 1954 Roberto Clemente contract with his fingerprints, a Frank Robinson 1976 Indians game-used jersey, a 1909 Pirates' Forbes Field "cornerstone" façade piece, a Stan Musial 1957 Cardinals game-worn uniform, a Satchel Paige 1940s game-worn glove, a James "Cool Papa Bell" 1932 signed, game-used bat and a Buck Leonard signed, game-used bat from the year (1948) he led the Negro Leagues in hitting.
Additionally, the Lelands Winter Auction boasts a knockout collection of high grade early boxing card sets (2), both #1 of SGC Registry. Plus, the greatest 1910 T218 Champions complete graded set – #1 on PSA Registry.
Also up for auction is Summer Bird's 2009 Belmont Stakes Trophy, a 2018 Triple Crown winner Justify-worn halter, Willie Shoemaker's 1986 Kentucky Derby winner Ferdinand race-worn saddle, and a 2009 Zenyatta track-worn halter, along with a 1975-77 Ken Dryden Canadiens game-worn jersey, Mike Tyson's WBC Lifetime Achievement Award belt and a 1964 Cassius Clay vs. Sonny Liston I signed full ticket.
Outstanding Buck Leonard bat used during948 Negro National League batting title season. This
"This is certainly one of the most eclectic and interesting offerings we've had in years," said Lelands founder and chairman Josh Evans. "With the sports memorabilia market at an all-time high, there are certain to be records broken along with some excellent long-term investments, as well as items you'll never want to let go at any price!"
Lelands.com will also be auctioning off an impressive array of pop culture and political memorabilia including Whitney Houston's signed bible, a George Washington lock of hair emanating from the family of Alexander Hamilton, a 1983 Brett Kavanaugh Georgetown Prep yearbook – a crucial piece of evidence in the Supreme Court nominee's hearings – President George H.W. Bush signed baseballs including a perfect 10, an 1861 Abraham Lincoln signed handwritten letter, Colleen Kay Hutchins 1952 Miss America Trophy and a stock certificate issued to Bernie Madoff in 1969 by Joe Namath's "Broadway Joe's" restaurant and bar.