More Classic Auctions. Even More Marketing.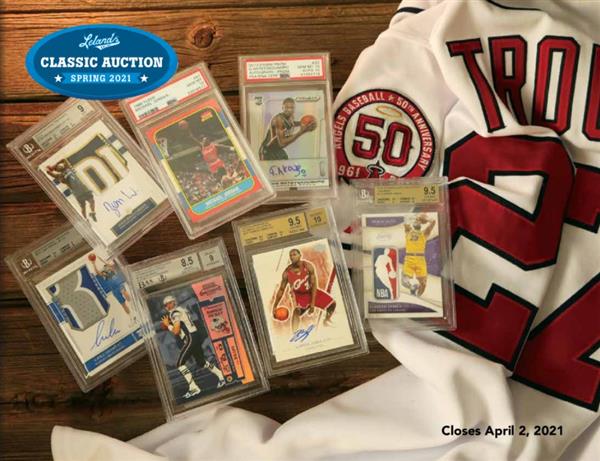 With demand for sports cards and memorabilia at record levels, some auction houses have moved to back-to-back monthly auctions. While we understand this is good for the auction houses, we're not sure it's always in the best interests of consignors.
With that in mind, we have decided to hold a Classic Auction every other month, which is a significant increase in the number of auctions, but leaves a month between to properly promote our client's items and the auction.
This will still be one of the fastest turnarounds in firm history, but by leaving a month in between, we will be able to publish a 'look book' that will mail to thousands of bidders, and can promote your items in advertising in hobby magazines. Neither would be possible if we chose to go with back-to-back auctions. We will also continue to make significant investments in digital marketing and national PR.
We have always been about the 'stuff', so our instinct is to romance your cards and memorabilia and get you maximum value. If you like this approach, I invite you to contact our experts so that you can be in our next auction, which opens just two months from now.