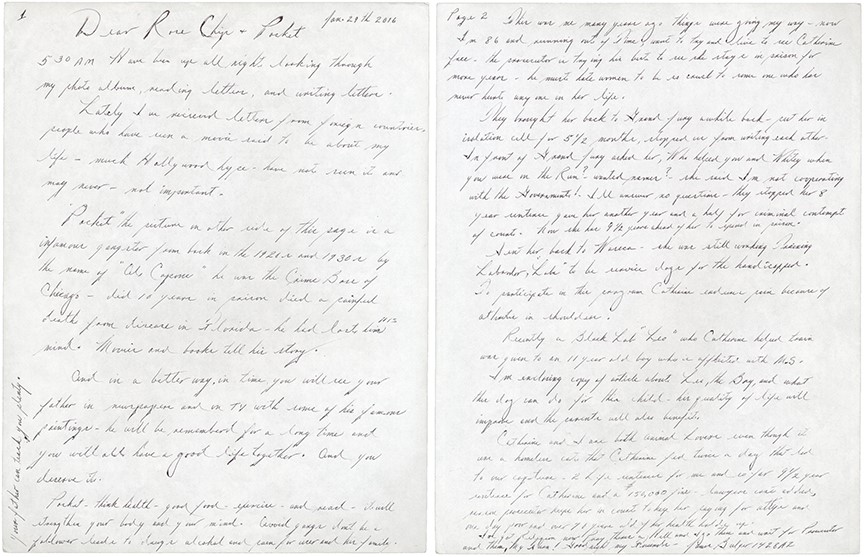 Whitey Bulger Handwritten "Al Capone" Letter
From the "Chip and Whitey Collection," two-page handwritten and signed letter by James "Whitey" Bulger to friend and former inmate Chip Janis, "Rose" and "Pocket," dated January 29th, 2016. Both pages are written on the backs of photos, the first being a photo of Al Capone and the second of himself; Bulger even wrote "Al Capone 85 AZ Prison Number" above Capone's face. Page one of the letter talks about Al Capone directly, Bulger writes: "The picture on the other side of this page is a infamous gangster from back in the 1920s and 1930s by the name of 'Al Capone'. He was the Crime Boss of Chicago - did 10 years in prison died a painful death from disease in Florida - he had lost his mind. Movies and books tell his story. Your father can teach you plenty." Bulger then goes on to tell "Pocket" to avoid gangs, Bulger writes: "think health - good food - exercise - and read - it will strengthen your body and your mind. Avoid gangs, don't be a follower, leads to drugs alcohol and pain." Page two talks about Bulger's girlfriend Catherine Greig and how he hopes to live to see her free. He mentions how she was given a sentence of eight years but another year and a half was added for "criminal contempt of court" because she did not give the government info on who helped her and Whitey when they were on the run. Toward the end, Bulger notes how Catherine trained a black lab named Leo and how it was given to an 11 year old boy afflicted with M.S. Bulger even included a two-page article about the boy and Leo. On the second page of the article, the "Puppy Raiser" was listed as the Inmate Handlers at the Federal Correctional Institute at Waseca but he wrote Catherine's name next to that. Bulger signed the second page of the letter. Amazing content from one of America's most hunted crime bosses.
---
Past Sports Card, Memorabilia, Non-Sports Card and Collecitble Auction Items
Other past auction items that may be of interest to you.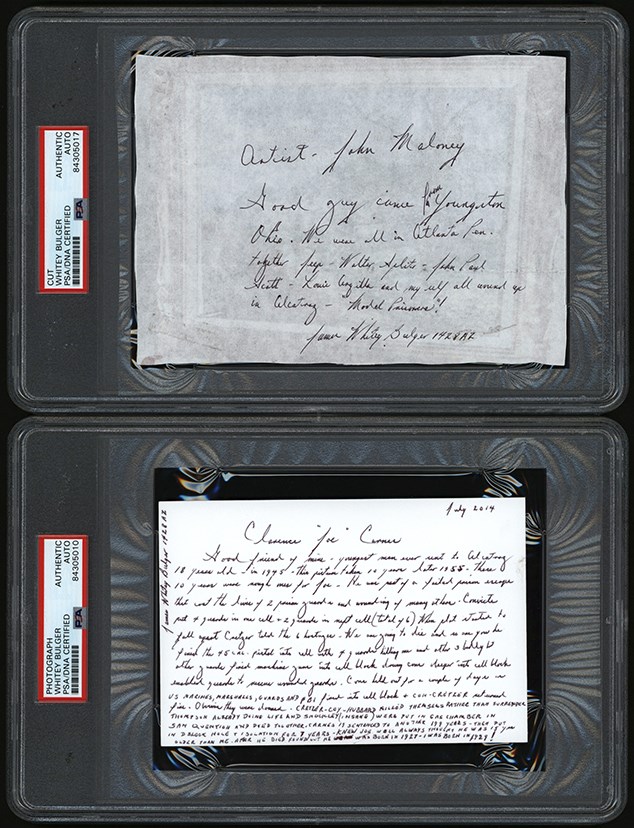 Incredible Whitey Bulger Archive of Handwritten Letters to Close Friend and Fellow Inmate - ALL PSA!! (26 Pieces)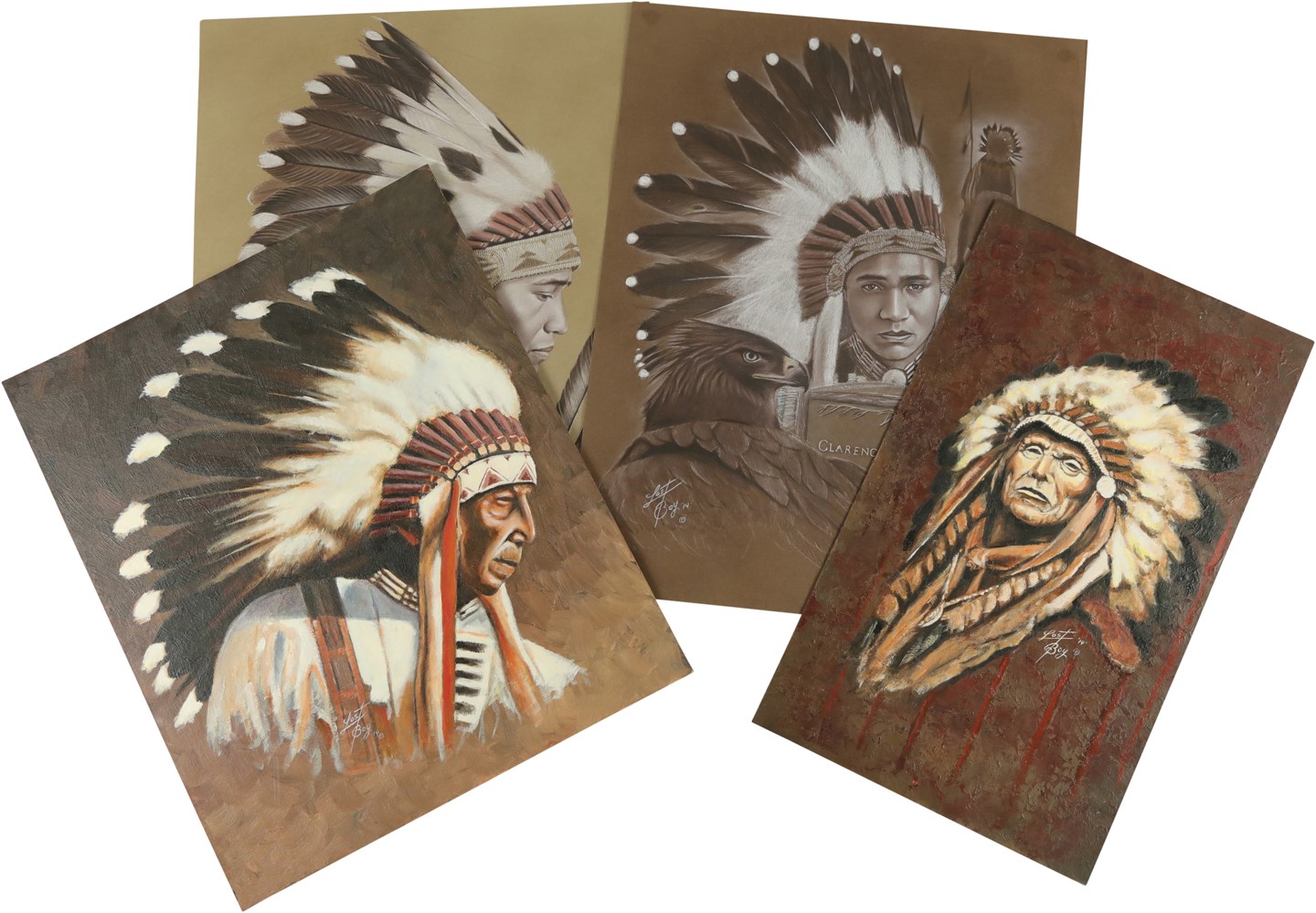 Original Native American Artwork Depicted in the Last Known Photographs of Whitey Bulger with Direct Provenance from Bulger (PSA)